Welcome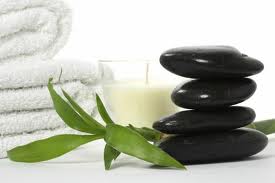 Westerville Therapeutic Massage and Wellness Spa (previously known as Bodywork by Shag), located in Westerville, OH, is a group of independent practitioners, made up of massage therapists, an acupuncturist and  an esthetician. We offer a variety of therapeutic massage modalities, such as Swedish relaxation, deep tissue and neuromuscular therapy as well as acupuncture services.
Therapeutic massage and acupuncture provide many health related benefits. Research has shown that massage and/or acupuncture can reduce muscle pain and soreness, may alleviate headaches and helps to control pain associated with chronic conditions such as arthritis. It can also help to reduce stress and provides an overall sense of well being.
The practitioners at Westerville Therapeutic Massage will work with you to gain an understanding of your overall wellness goal and incorporate their knowledge of body mechanics into each session. Every visit is customized to meet your body's individual needs.
If you don't have time for a full hour massage, but need the tension worked out of your neck and shoulders after a long day at work, we offer chair massage. Ten or fifteen minutes on a chair can provide much needed relief and a whole new perspective on your day!
In addition to massage and acupuncture, we are pleased to offer a variety of esthetician services. A facial is a great way to relax and provides many benefits to your skin. Read more about these services under 'About Us' and 'Rates'.
We are connected to Shag Hair Studio, which provides a wide variety of hair services as well as nail services. Our hours are By Appointment Only.